Explore the limit of the deep snow, deep tree riding, and experience high horsepower turbo big hill climbing. Everything on this system is geared toward helping you to reach higher and perform better.
A 12.5-inch wide track on 5.5-inch narrow rail chassis gives riders more track floatation with the agile feel of a narrower system.

2.5-inch paddles for bringing better lift and traction in deep snow.

Optimized internal/external sprockets allow lower track tension for increased grip even in the deepest snow.

A stronger chassis with local reinforcement to dissipate the stress under high load.
The YETI 137 MT capture the optimal combination of floatation and grip to get the extra horse power. With a wide track on the new narrow rail design, it provides the maximum grip, agility and output that allows the track to operate at a lower tension. It also smooths out power transfer in sharp turns or on steep side hills. Its versatility makes it the go-to choice for those seeking to tackle mountain snows and deep tree rides confidently.
9,999$ CAD - $8,299 USD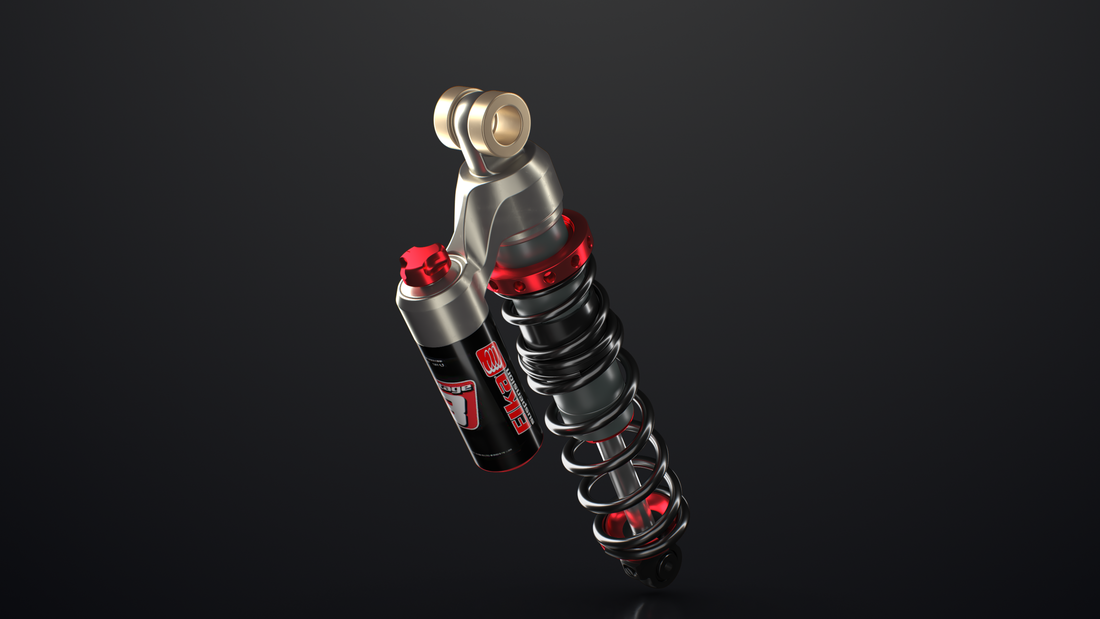 Allows low speed compression adjustment to adapt different types of riders.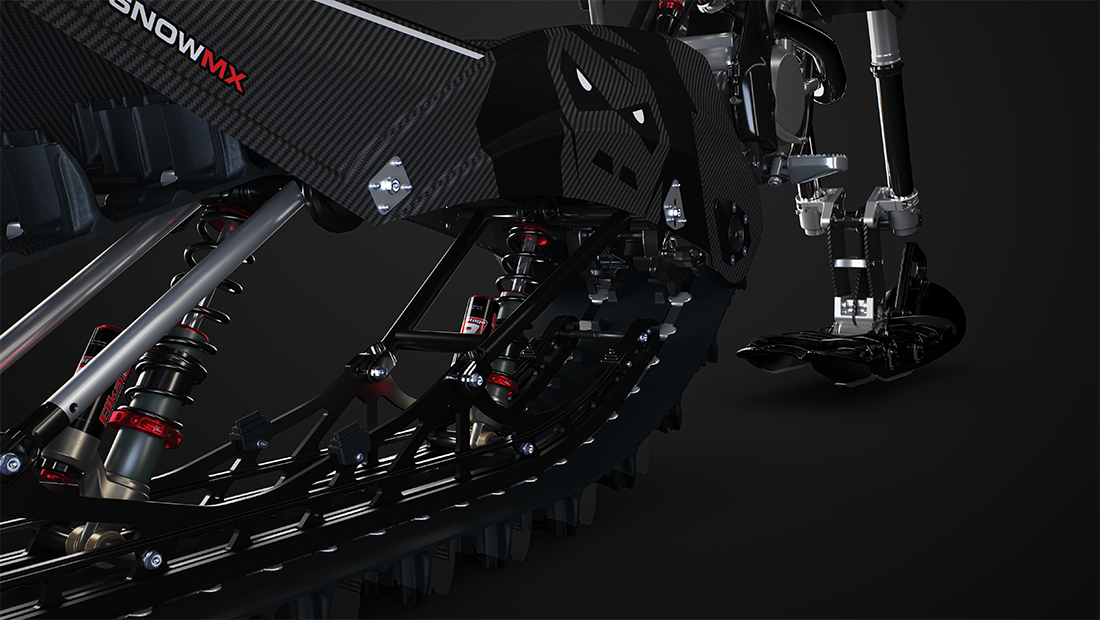 Higher load capacity at lower track tension to avoid ice buildup.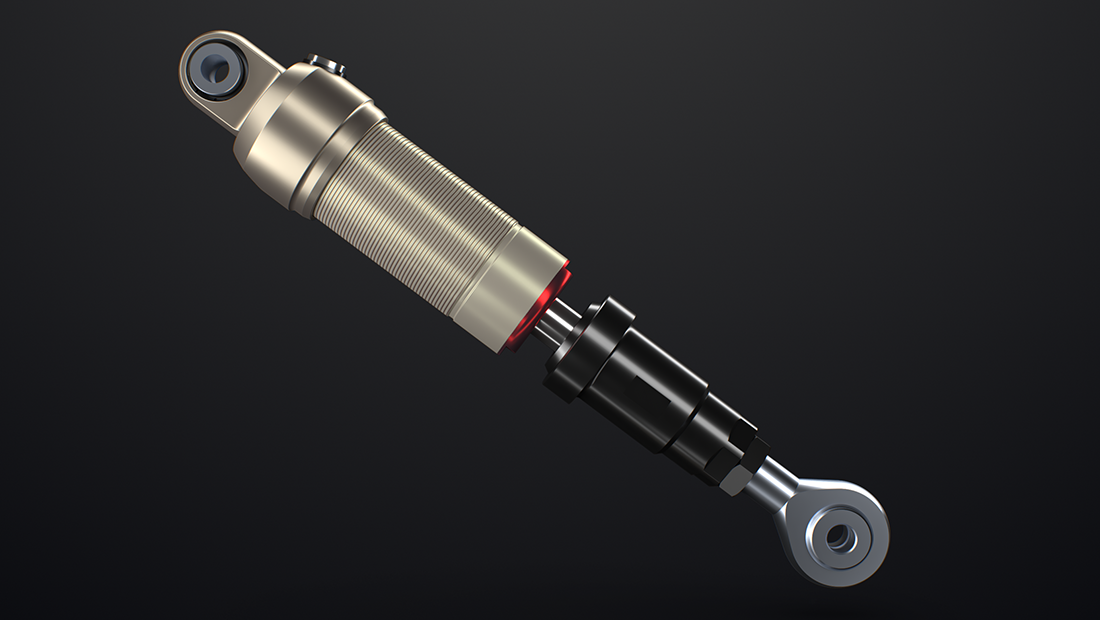 An industry first "SOFT STRUT" providing 1/2'' of movement adding compliance under heavy load without affecting deep snow performance.
DUAL-PISTON CALIPER BRAKES
HAYES pre-bleed brake system to ensure ideal brake performance.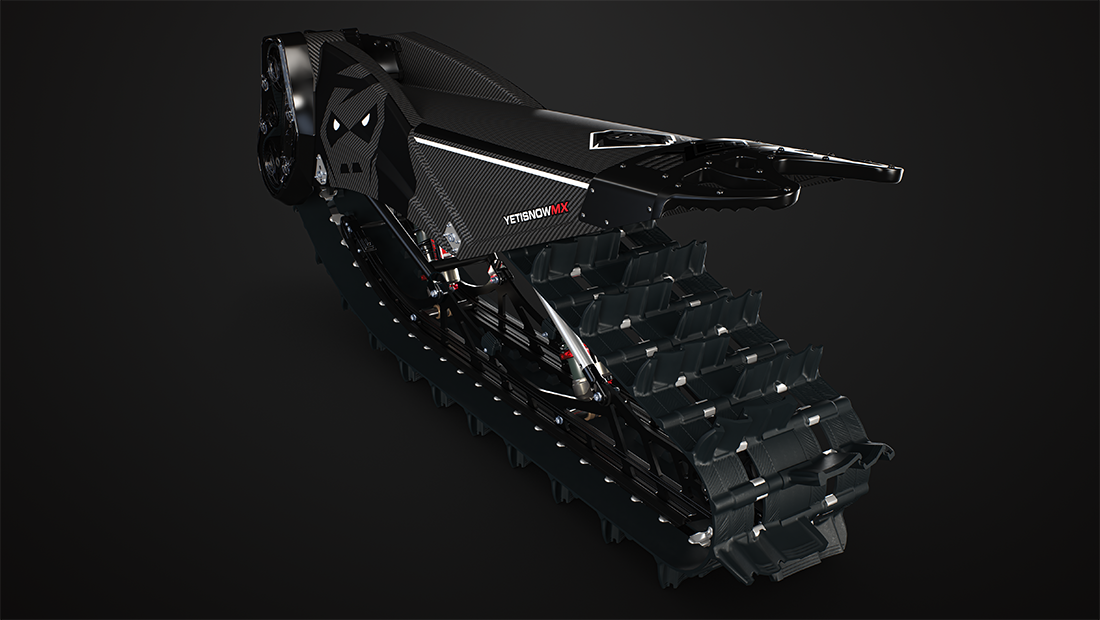 Lightweight 137-inch track, 12.5 inches wide and deep 2.5 inch lugs.
Comes from the factory with a 11mm master cylinder calibrated with brake caliper. Progressive and smooth brake feel. Reduced installation time without bleeding needed!
Estimated Dry Weight-Front
Estimated Dry Weight-Rear
Carbon Fibre/NEW Clear gel coat
Automatic Chain Tensioner
NEW Hayes V32 - Dual Piston Caliper, sheilded rotor with anti-rattle pad clip
NEW Hayes pre-bled, Right Hand, 11mm piston
Syncrodrive, Belt drive system
Mitsuboshi 28 mm Width/896 mm length
DID520VOX 60 or 62 Link (master link)
1 1/16" Hex, Titanium, 7 tooth Anti-ratchet sprocket
Upper Syncrodrive Belt Drive Gear
Lower Syncrodrive Belt Gear
Titanium, Anodized Aluminum & Stainless Steel
Powder coated steel w/ STRENX reinforcements
Parabolic design, 20" Radius